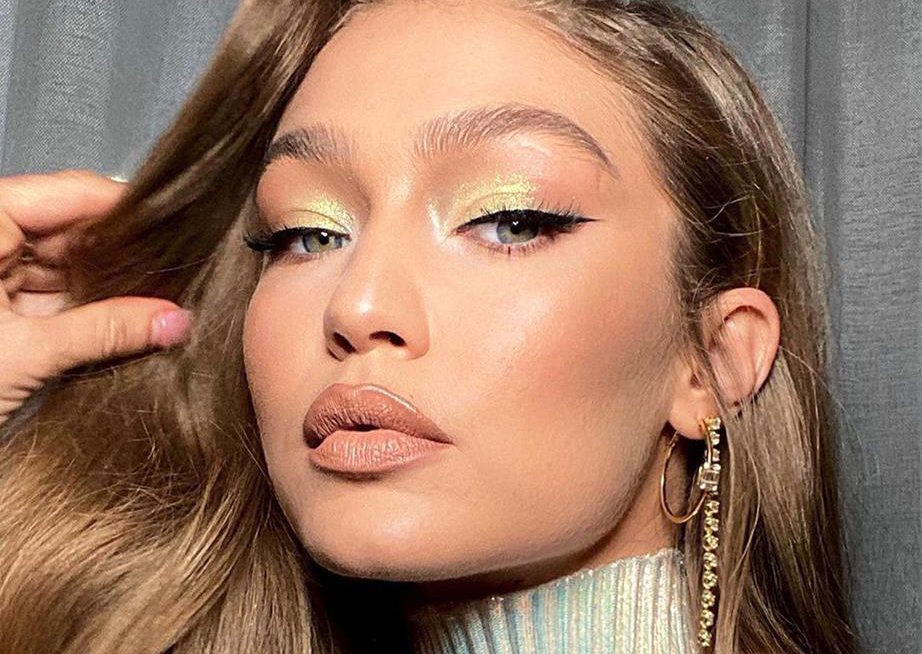 Perhaps one of the highs of not going out during this quarantine has been the unimaginable bliss of being able to rub your hands across eyes without fear of smearing your mascara across your face. I'll admit, this has been a luxurious and blissful feeling.
You can feel it in the air, the tentative joy and hopefulness that comes with the gradual easing of some COVID-19 social distancing measures. We're beginning to realize the importance of certain things which we took for granted; who knew the mere thought of going out will generate so much excitement. As long as you're putting efforts into wearing real pants, then you might as well go all the way and accessorize them with some amazing false lashes.
There is no better way to bump the volume, drama and length of your eye makeup than with some nice false eyelashes. While our favorite mascaras will always have a place to call home in our makeup kit, nothing beats some beautiful false lashes when it comes to leveling up your eye makeup.
Modern false lashes have never been so easy to apply, with some of the new invisible and flexible bands, diverse handcrafted and vegan-friendly styles, falsies have never been so attractive. We also have a guide on how to apply false lashes for those who might be a little rusty.
As we prepare to re-enter the world, I know some people might need a little pick-me up to prepare themselves, so if you're one of those people, don't worry we've got you covered. Below are some of the best false eye lashes out there to keep your eyes popping and give you maximum confidence.
THE BEST FALSE LASHES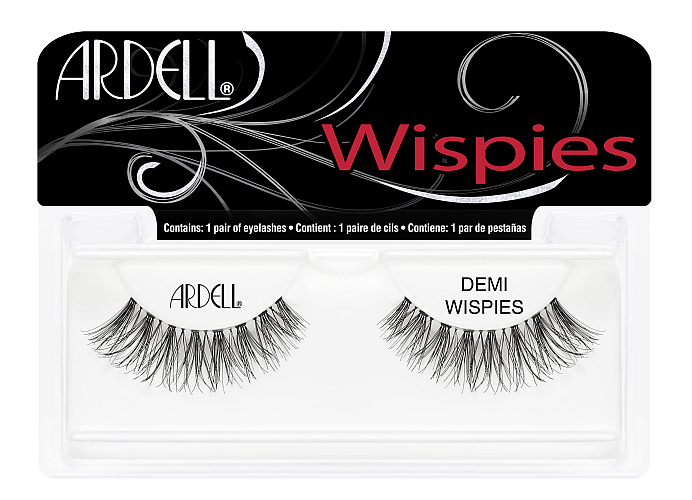 1 / 10 – The Classic Multifaceted False Lashes
There is a reason why classics are called classics. When it comes to false lashes, Ardell Natural Demi Wispies, is THE IT lashes. This product is loved by everybody in the beauty business, from celebrity makeup artists to veteran YouTubers. It has a super lightweight band that is almost invisible when on. It offers the perfect blend of length and wispy volume.
It provides your natural aesthetic with that boost it needs to stand out.
Ardell Natural Demi Wispies 1 Pair, $3.50 at Madame Madeline.
---

---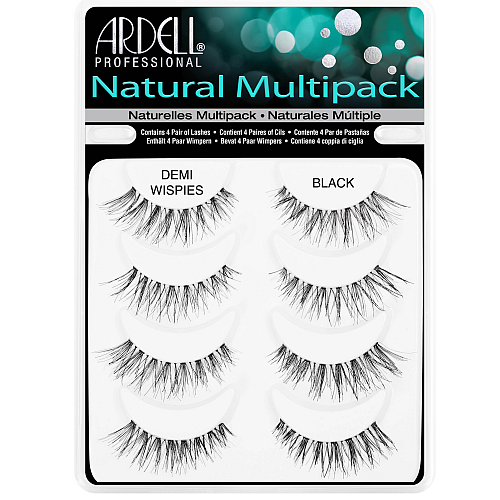 Universal fav can also be found in a convenient pack of four (with an unbeatable price tag). It has a staggered length to give it that natural look, with its lightweight and super wispy strands. Its near-invisible bands are designed to seamlessly blend into the lash line, which makes it almost impossible for anyone to even notice that you're putting on falsies.
Ardell Natural Multipack Demi Wispies (61494), $12.29 HERE.
---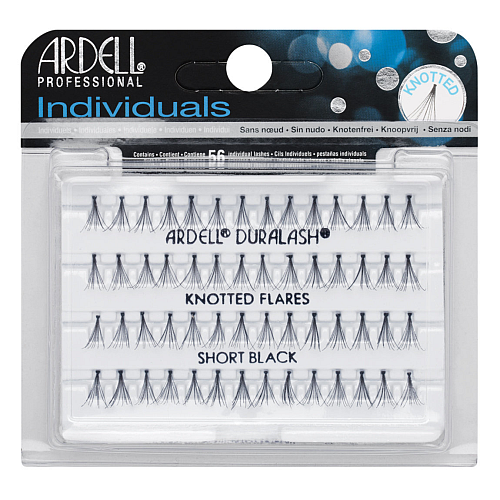 2 / 10 – False Lashes For Professionals
You might want to consider getting individual lashes if you're not comfortable with false lash strips or if you're more into those customizable flutters. Ardell products are a must have from Lisa Eldridge, one of the most stylish makeup artists out there. Her YouTube channel has a tutorial on how to apply it expertly.
Ardell DuraLash Individual Flare Lashes Short 1 Pack, $3.50 at Madame Madeline. Also available in Medium and Long.
---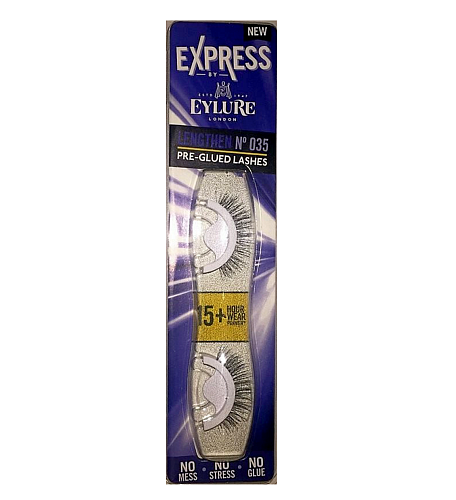 3 / 10 – The False Lashes Of Choice For Beauty YouTubers
The quality of these false lashes have been affirmed by the best in the industry, with Chloe Morello, the beauty influencer also confirming their quality. According to Morello, the Eylure's "035's are perfect to amp up an everyday look and they fit almost anyone's eye shape."
Express By Eylure Pre-Glued Lashes No 035 1 Pair, $6.25 at MadameMadeline.com
---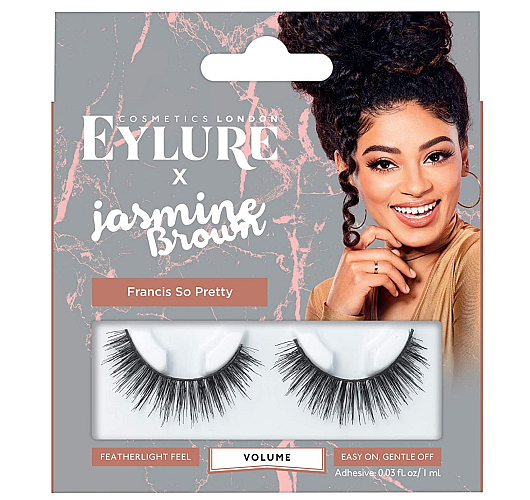 4 / 10 – The Collab Of Beauty YouTubers
The quality of the Eylure lashes has also been confirmed by Jasmine Brown who did a collaboration with them and personally designed three distinct false lash styles. If you ask us, the so Pretty lash set is definitely the best of the collection. They're so natural, but with enough volume to give you that fox-eye look. It also has a thin band that makes it very easy to apply.
EYLURE X Jasmine Brown Francis so Pretty Lashes, 1 Pair, $8.99 at Madame Madeline.
---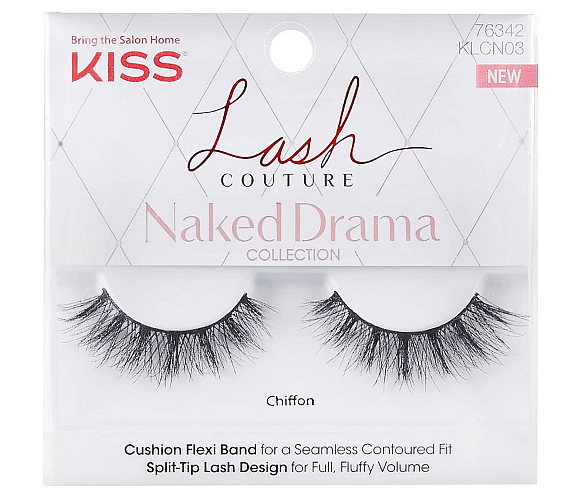 5 / 10 – The Faux Lashes Celebrities Love
Kiss Lash Couture Naked Drama false lashes has been the go-to lashes among the rich and famous since celebrities like Kim Kardashian started wearing them. The Naked Drama False Lashes are your best bet for that extra dramatic look. They come in high-impact styles that can go for any look or eye shape. They're also slightly fluffier and fuller, but are still considered very natural looking. They are very versatile, as they can be worn for a quick supermarket run as well as a night out. Its volume comes from the smart split-top designs, which is something you'll see in a really nice mascara – and the flexible band are extremely great for contoured fits.
KISS Lash Couture Naked Drama Lashes 1 Pair, $6.95 at MadameMadeline

---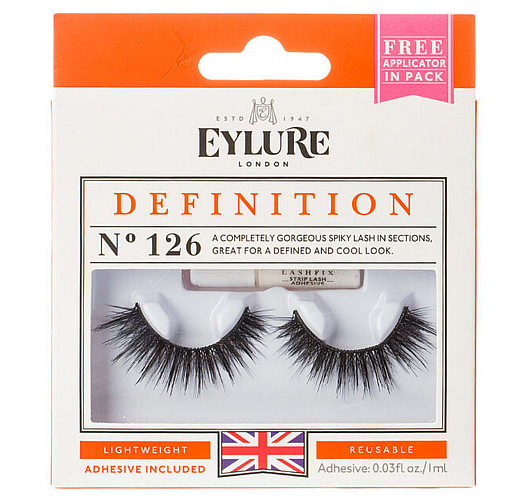 6 / 10 – The Fine Definition False Lashes
You're probably familiar with Eylure, especially if you've ever found yourself in the false lashes aisle of any drugstore. This is the go-to brand for affordable falsies and with its No. 126 style, you can be sure of major definition and drama. They're also quite comfortable and extremely lightweight, and subtle enough not to be considered too tacky. These lashes, can be re-worn five times.
Eylure Naturalites DEFINITION Lashes N° 126, $5.99 at Madame Madeline
---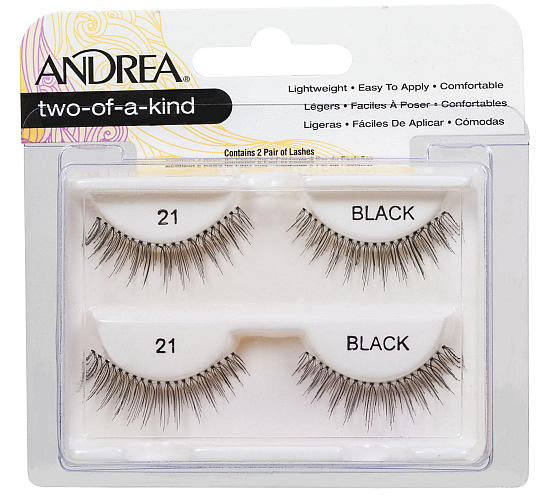 7 / 10 – The False Lashes For That Ultra-Natural Look
This twin pack is the universal lash of choice for people looking to boost their natural aesthetic a little. It comes in staggered lengths that gives it that natural look, with some amazing lightweight and super wispy strands. Its bands are near-invisible to provide a seamless blend into the lash line, making it almost impossible for people to notice that you're putting on falsies. With its comfy and natural-looking styles, the bands are so light they appear almost non-existent.
Andrea ModLash Strip Lash #21 Lashes, Twin Pack , $5.50 at Madame Madeline. Also available in Single Pack at $3.50.
---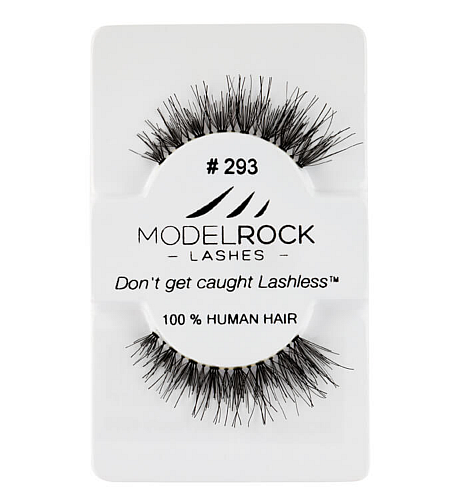 8 / 10 – Falsies For That Dramatic Cat Eye
These Modelrock lashes have been specially designed to give you that feline-flick. They're hand-made lashes, made from 100% human hair. They're beautiful, lightweight and wispy, with a feathery crisscrossed design that makes them the perfect natural lashes for every occasion. It also has a staggered length, with a little kick out around the edges to give it that Bella Hadid effect.
MODELROCK LASHES Kit Ready #293, $2.99 at MadameMadeline
---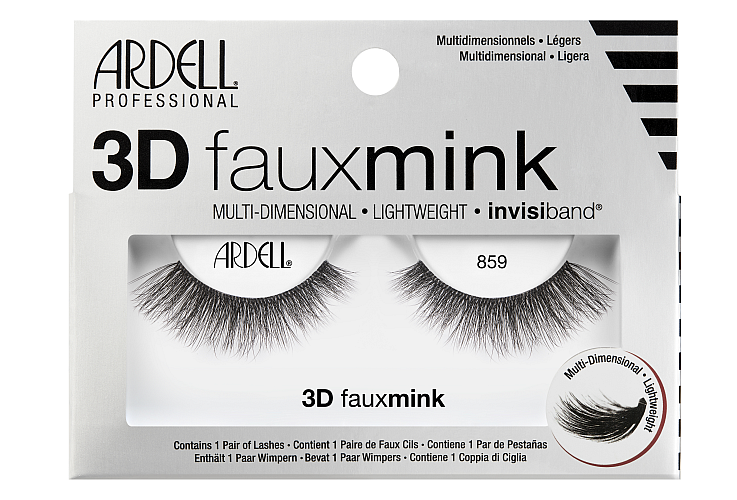 9 / 10 – Falsies For Dramatic But Believable Lashes
As far as we're concerned, the Ardell 3D Faux Mink Lashes 859 is a gem, (albeit underrated). There are many reviews testifying to the beauty of these lashes and how they make you stand out at events. Despite all these, it also has a natural effect that will leave people questioning whether they are real or not.
These lashes can be bought on a budget. It is an outstanding faux mink lash with a lot of multidimensional impact and volume.
Ardell 3D Faux Mink Lashes #859, $4.50 from Madame Madeline.
---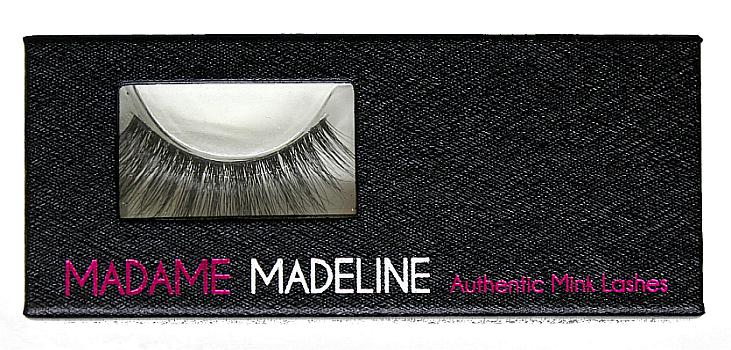 10 / 10 – The Lashes for a Nice Personal Treat
This handcrafted fluttery is so good that it could be a beauty investment! In the words of an enthusiastic reviewer, "These lashes are a little pricey, but they are fantastic! They look amazing on the eyes, they are so fluffy so go with an everyday look as well as a full glam! They are so easy to apply and can be used many times without them going gross and falling apart. Definitely recommend!"
100% Authentic Mink Strip Eyelashes (#005), $37.00 from Madame Madeline.
The post The Best and Easiest False Eyelashes for All Occasions appeared first on False Lashes Blog – Madame Madeline.