Magnetic lashes are the latest trend to captivate the makeup world, but do they stand up versus standard fake lashes?
There's a rising trend of celebrities going makeup-free in public, but we're not ready to give up wearing makeup just yet! Magnetic lashes are the latest trend to captivate the makeup world.
They offer solutions to running glue and false lashes that aren't stuck on properly, which are both things girls do that makeup artists can't stand. But are they really a better option? We weigh up the pros and cons below!
10/10 – Magnetic Lashes Are Less Messy Than Fake Lashes
One of the biggest upsides to magnetic lashes is that they are far less messy than traditional false lashes. Because the lashes stick to your skin via the magnetized component rather than with glue, you don't have to worry about getting adhesive all over your eyes and fingers. A classic makeup mistake made by people who are not ready to go professional is applying too much glue to traditional false lashes, which can really get messy.
9/10 – Fake Lashes Tend To Feel Sturdier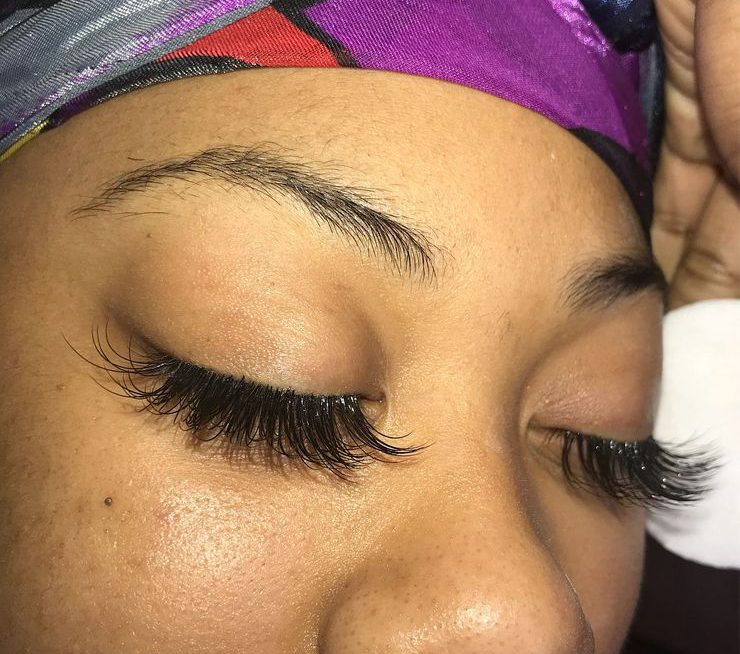 Those who have worn both traditional false lashes and magnetic lashes claim that traditional fakes tend to feel sturdier than magnetic lashes. With some magnetized lashes, there can be the annoying feeling that the lashes are going to fall off, which is the last thing anyone needs when they're out and about! Because of the adhesive used to stick false lashes to the skin, they often feel more secure, leaving wearers feeling more comfortable. On the other hand, magnetic lashes can last longer because they require less handling when it comes to cleaning and picking out the dried glue residues.
8/10 – Magnetic Lashes Can Be Used More Than Once
There are both pros and cons to magnetic lashes, which are currently taking the makeup world by storm. One of the pros that makeup gurus love is that you can wear magnetic lashes more than once. While false lashes can also be used again, the glue tends to bend them out of shape or make them look grotty. You don't typically have that problem with magnetic lashes, which are as easy to remove as they are to apply.
7/10 – Fake Lashes Seem Less Fake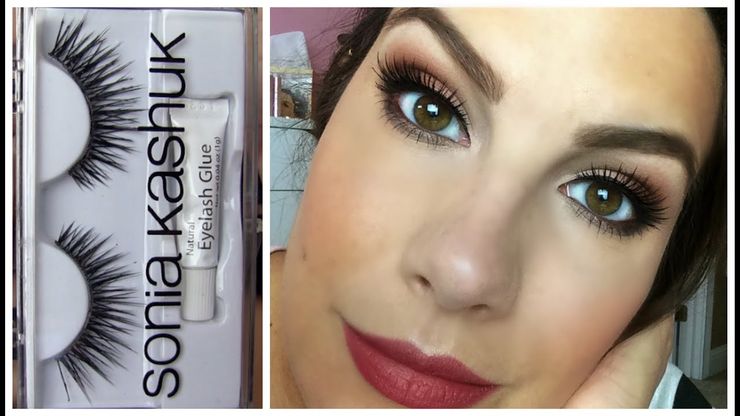 This sounds a little confusing, but fake lashes often look less fake than magnetic lashes. Although you can get extravagant false lashes, it's easier to adopt a natural look with falsies than with magnetic lashes due to the flexibility of them. Good brands of false lashes are easy to bend to the shape of your eye, while magnetic lashes tend to be stiffer and less natural-looking but this problem is easily fixed by using pre-cut magnetic lashes or wear shorter segment magnetic lashes such as Ardell Magnetic Accents Lashes. Shorter segment allow better contour to the lash lien and will make them seem more natural.
6/10 – Magnetic Lashes Tend To Be More Hygienic
When it comes to hygiene and comfort, you're always better off going natural than sticking something artificial to your skin. But magnetic lashes seem to be the lesser of two evils in this department. Because of issues with the glue that sometimes isn't cleaned properly, fake lashes can cause infections and irritations. Magnetic lashes can be less irritating and it is easier to clean afterward since there is no glue involved.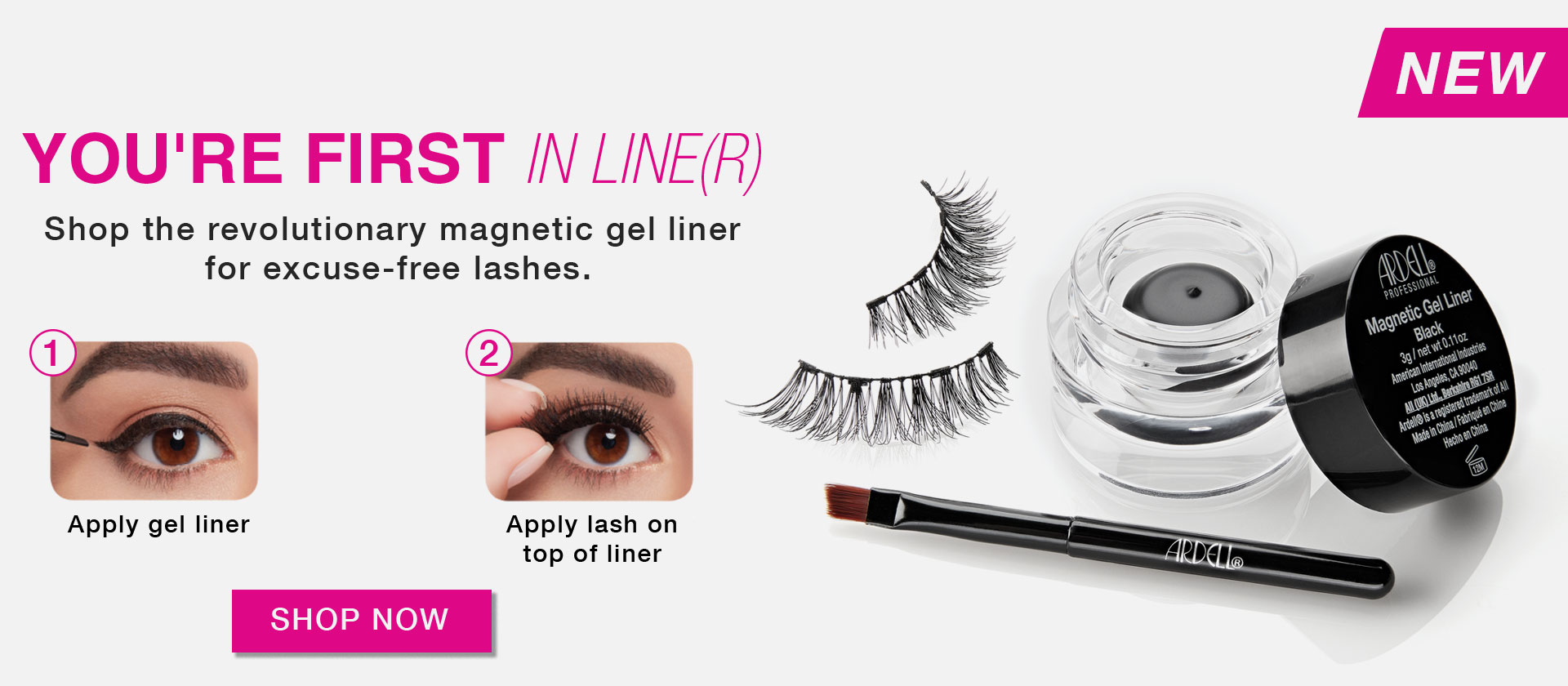 5/10 – Fake Lashes Sit Closer To The Lash Line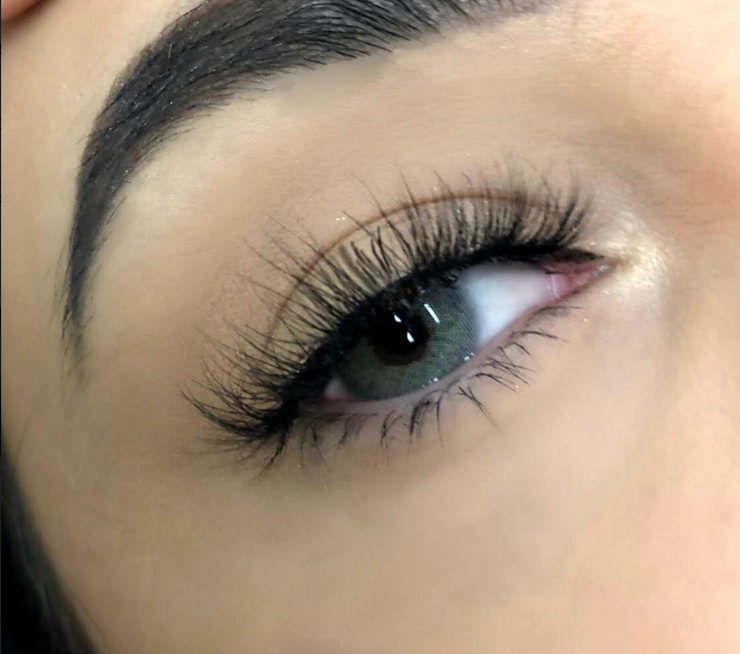 Another reason why false lashes tend to look more natural than magnetic lashes is they sit closer to the lash line. They are just easier to position on the eyelids so you have a better chance of achieving a look that seems natural. Traditional magnetic lashes still look amazing but often sit just that little bit further from the lash line, making it more obvious that they're not natural. Newer magnetic liner lashes do sit the same distance as traditional false eyelashes as the innovative multi-magnets lashes attach securely to the magnetic liner so only one magnetic striplash per eye needed instead of 2.
4/10 – Many People Find Magnetic Lashes Easier To Apply
Along with being less messy to apply, magnetic lashes are also easier. Because you don't have to worry about glue, it's a simple matter of letting the magnetized component do most of the work. False lashes can cause a lot of stress to those who aren't professionals and many people who can't be bothered with playing around with glue are now warming to the idea of magnetic lashes instead.
3/10 – But They Can Take Longer To Learn How To Use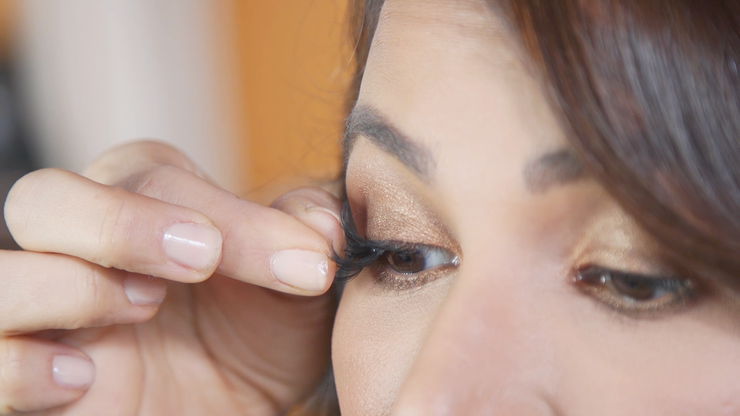 Find out answers for all your questions about what magnetic lashes are, where to buy them, and how to apply them. The results are in and there's both good news and bad news. Although magnetic lashes tend to be easier to use, it can take longer to learn how to use them. Where false lashes are straightforward, albeit messy, magnetic lashes are a little more complicated and new amongst makeup lovers.
2/10 – Some People Have Allergic Reactions To Fake Lashes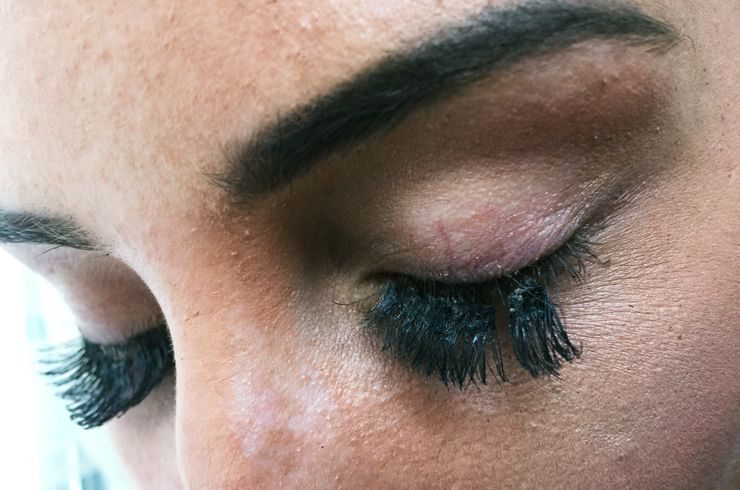 The glue used with traditional false eyelashes has been known to give wearers allergic reactions for those with latex allergy or sensitivities, in addition to causing hygiene problems if lashes is not cleaned properly. Allergic reactions are more common with traditional false lashes glue than with magnetic lashes so the adhesive should always be tested on a patch of skin before being worn, just in case. Getting an allergic reaction on your eyelid isn't anybody's idea of fun!
1/10 – False Lashes Are Easier To Bend To Your Eye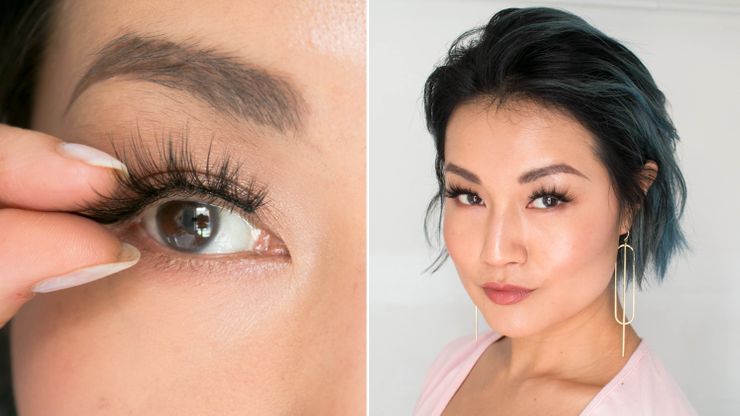 Perhaps the biggest advantage of wearing false lashes over magnetic lashes is that they are easier to bend to the shape of your eye, making them more comfortable and more natural-looking. Magnetic lashes can't be manipulated in the same way unless they are cut into segments like in pre-cut magnetic lashes or can wear shorter segment magnetic lashes such as Ardell Magnetic Accents Lashes. Because normal false eyelashes are easier to bend, false lashes can be used by a wider range of makeup wearers than magnetic lashes, which only look good on those with particular eyes.
---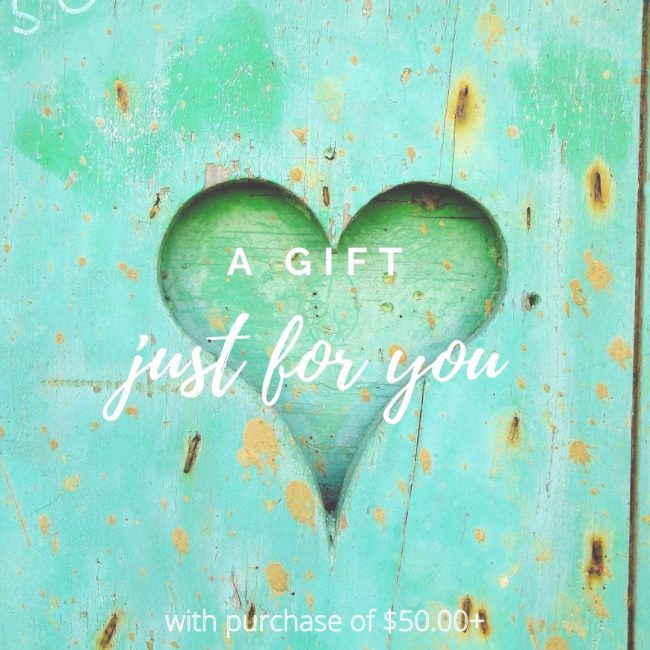 ---

---
How to Clean Your False Lashes, According to Makeup Artists
Beauty editor status aside, I'm probably the last person you want to take false eyelash advice from. I'm really not good at applying them. Don't get me wrong, I love a good dramatic lash, but the application process is something I've had a hard time mastering. That said, I only really wear falsies when a friend or makeup artist is generously applying them or when I have hours upon hours to get ready for an event and can really focus.
That doesn't mean I don't appreciate a good hack to help extend the life of my falsies. The number of times I've come home after one too many drinks and just ripped them off only to find them in the trash in the morning is too many to count. Now that the at-home order is in full effect, I'm using this time to not only learn how to apply eyelashes but to also to give the ones I own a good cleaning.
I reached out to two New York City-based makeup artists Meghan Nguy for tips on how to prolong the life of false lashes, and after chatting with them, I realized the three-step process is pretty simple.
1. Remove the glue.
Always start off by removing any excess glue that is still on the lash band. "An easy way to do this is by grabbing a tweezer and gently picking off any of the glue that may still be on the band," Nguy tells Allure. When I did this, I grabbed my trusty Tweezerman Slant Tweezer and meticulously pulled off dried lash glue from the lashes. It was so satisfying.
2. Clean the lashes.
Time to move onto to cleaning! Cleaning fake eyelashes doesn't require much: rubbing alcohol or oil-free makeup remover or Ardell False Eyelash Cleaning Solution Kit (62291), q-tips, and either paper towels or cotton rounds. Lay your lashes down on a paper towel, then use a q-tip soaked in alcohol or makeup remover to GENTLY rub away makeup and glue from the lashes.
If you use mascara on your lashes, you may need to use a couple of q-tips to ensuring every last bit of it is removed from your falsies lashes. But pay special attention to the lash band, where all the glue and gross eye gunk builds up. Use another q-tip soaked in warm water to "rinse" them, then allow them to air dry on a clean paper towel.
Ardell False Eyelash Cleaning Solution is a great option for sensitive skin plus it cleans and disinfects the lashes after use, so in that case — it's gentle enough for your lashes — plus, it's only $7.95 and you get a lot of it.
3. Dry them off.
When drying off your lashes, Nguy stresses making sure you're using the right towel. Always use a lintless towel or, in my case, I like to use a paper towel. When you're drying, gently press down onto the lashes, but not too hard — you don't want to mess up the shape of the lash. (Personally, I would not use cotton rounds because the material can pill off onto the lash, which can be super annoying to pick out.)
It is also suggested keeping the box that your lashes were originally purchased in if you are planning to re-wear them. This ensures their cleanliness and allows them to keep their shape. Once you follow these three tips, just like that, you'll have two good-as-new false lashes ready to go for the next time you wear them.

---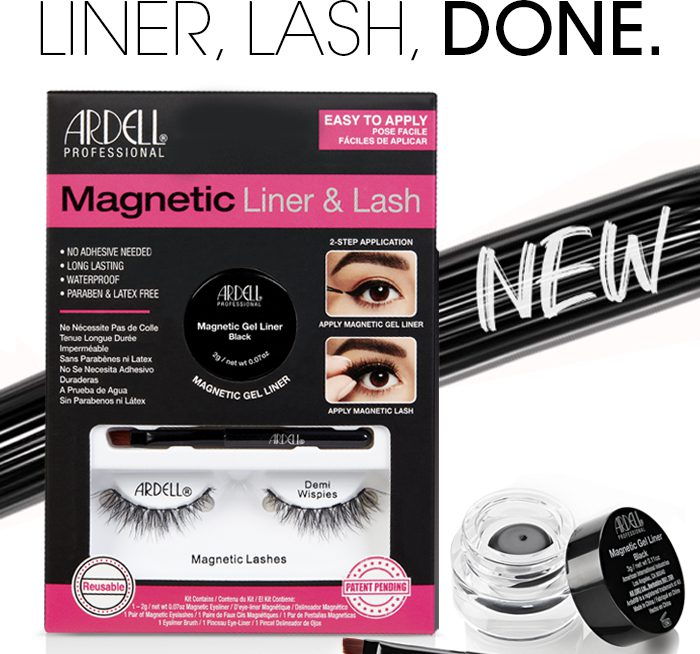 The post The Pros and Cons of Magnetic Lashes vs False Eyelashes appeared first on False Lashes Blog – Madame Madeline.