Are you looking for the best way to reduce wrinkles, sagging skin, and fine lines, but you don't want to get plastic surgery? Don't worry, you are not alone. Millions of people, especially women, decide to try non-surgical procedures each year. You would be surprised how these minimally invasive procedures can alter the appearance of your skin.
Studies have shown that botox was the number one on the list of cosmetic procedures in 2019, with more than 7 million injections, followed by soft tissue filler (2.7 million procedures) and chemical peels (1.3 million procedures). Overall, these alternative approaches were up 2% in women, which comes as no surprise, as they require less recovery time and money than surgical ones.
Here, we will explore the benefits of different non-surgical approaches to get your skin in shape. Let's dive into it!
What Are The Benefits Of Non-Surgical Cosmetic Treatments?
Well, although you can't expect them to give you the same dramatic results as surgery, they can be very effective at targeting loss of facial volume, wrinkles, deep creases, and skin texture. Many people decide to try them because they are a lot more affordable. For example, a surgical facelift costs around $7,500, a botox costs about $500, and a chemical peel around $700. Experts at Ultherapy® clinics claim that many women choose alternative facelifts not only for financial reasons but because the recovery time is significantly less and, with some procedures, they can go back home the same day. Non-surgical procedures often take less than an hour to complete and the discomfort can't be compared to surgery. Most people can manage the aftercare with a few pain medications. Overall, there are fewer risks and there is no need for general anesthesia.
How To Choose A Treatment?
The answer to this question will depend on what you want to change the most. Here are the three most popular requests:
Fewer wrinkles
Tighter skin
More radiant skin
The good news is that you won't have to go under the knife to achieve all this. Consult with your dermatologist or a plastic surgeon and let them help you decide. Let's look at some options.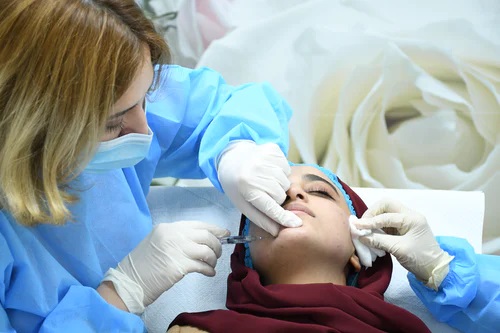 Wrinkles And Frown-Lines Reduction
When it comes to dealing with wrinkles and frown lines, the clear winner is botox or other botulinum toxin injections. Botulinum toxins are safe in small amounts and they temporarily block muscle contractions and nerve signals in the areas where they are injected. These injections (including Dysport, Jeuveau, and Xeomin) are most effective between the eyebrows and around the eyes. Botox costs around $400-$500 and the results last from 3 to 4 months.
Wrinkle Reduction And Facial Volume
The best way to reduce wrinkles and restore volume to certain areas of your face are Dermal fillers. Dermal fillers are injected beneath your skin and they usually consist of hyaluronic acid, calcium hydroxylapatite, or poly-L-lactic acid. Here is a list of some popular dermal fillers:
Bellafill
Restylane
Juvederm
Sculptra
Radiesse
Dermal fillers are great for your cheekbones, jawline, and chin because they enhance facial contours and give your face a revitalized look. They cost around $600 to $800 and last about 6 to 12 months.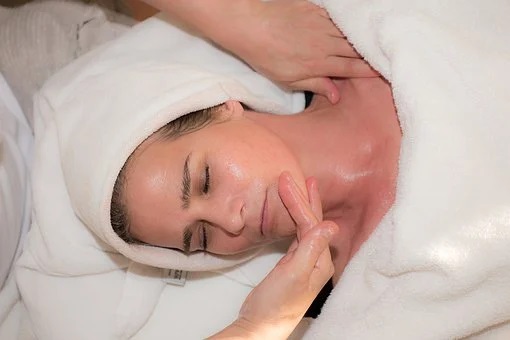 Skin Tightening
Our skin loses its elasticity as we age and a baggy appearance is often the unwanted result. Experts recommend one of the following energy-based treatments if you want to achieve a younger-looking face and tighten your skin:
Ultherapy
This is a very popular technique that uses ultrasound heat energy to support and lift deep skin layers on your face and chin. This procedure is pricey (about $2000), but it's worth it. The results can last for several months to a year.
Microneedling
With this radiofrequency therapy, a doctor uses small needles to help generate collagen and new skin tissue, by delivering heat-based energy to lower layers of the skin. Microneedling is especially helpful with skin texture, sagging skin, and scarring. It costs from $100 to $700 per treatment (you may need several sessions for the best results).
Skin Resurfacing
These treatments can help with the texture, smoothness, and appearance of your skin.
Chemical Peel
It can improve your skin texture and any pigment issue. There are a variety of peels on the market, so make sure you choose the one suitable for your skin type. Chemical peels cost around $650-$700.
Microdermabrasion
This treatment is a type of exfoliation and it is considered safe for any skin type. It should renew the overall skin tone and texture and help with wrinkles, fine lines, sun damage, acne scarring, age spots, enlarged pores, and stretch marks. The price is around $130.
There comes a point in everybody's life when it's hard to ignore the signs of aging you see in the mirror. Sagging skin, age spots, wrinkles around the eyes or lips are something many people feel insecure and self-conscious about. In the past, there used to be fewer ways to soften the effect of time and turn back the clock without going under the knife. But today many non-surgical procedures can help you get your skin in shape and look and feel like the best version of yourself.
The post Alternative Ways of Getting Your Skin in Shape appeared first on False Lashes Blog – Madame Madeline.